Who We Help
AnalyticsIQ works with marketers from a wide variety of industries that are as excited about great data as we are. Financial institutions, non-profits, auto manufacturers, retailers, agencies, and travel providers all have unique data needs. But the ones that work with us want to personalize experiences for their customers, use data in a responsible way, and perform the best they can.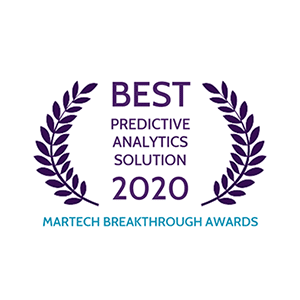 "Every day, we strive to provide brands, marketers and data scientists with predictive data that has the power to positively change the course of their business. Being recognized as the best in our field because of our relentless innovation is a testament to our team and the solutions we provide our clients day after day, year after year."Dave Kelly, CEO
We Speak Geek
At our core, we are scientists and love to experiment with data to find the best possible outcome. Our client's come from a wide variety of industries and backgrounds, and have distinct challenges. This diversity of challenges has allowed us to be creative, trying hundreds of techniques to win with our clients. Want to learn how to take your data-driven marketing to the next level like our clients? Head here to check out our knowledge base for the latest case studies and whitepapers.
We put consumers in control of their data.
Say farewell to privacy policies packed with legal jargon. Check out our consumer privacy page to learn more about AnalyticsIQ's data collection practices, and how you can access, correct and opt-out of our marketing database.
Your Privacy