Did you know that 99.7% of all companies are small businesses? If B2B brands can meet the needs of small companies early on, supplying everything from capital to insurance coverage to software, the long-term opportunity is massive upside.
Connection+ is key to identifying customers and prospects at key moments in the buying journey. And no provider has more data on fast-growing businesses than AnalyticsIQ.
High Match Rates
80%+ average small businesses identification rate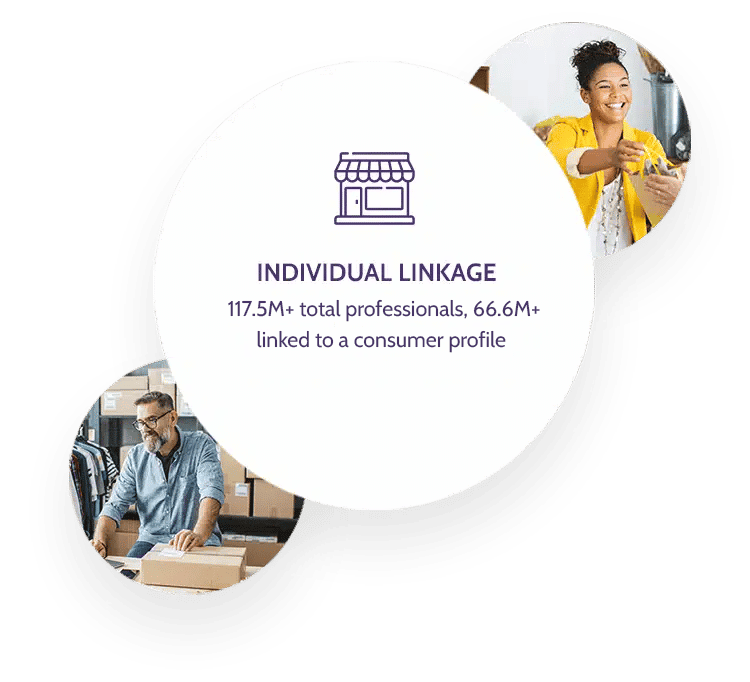 Predictive Data
1500+ unique business, professional and consumer attributes available
Let Rich Data Power Innovative Solutions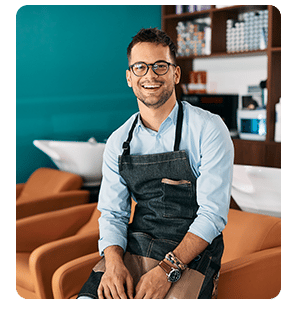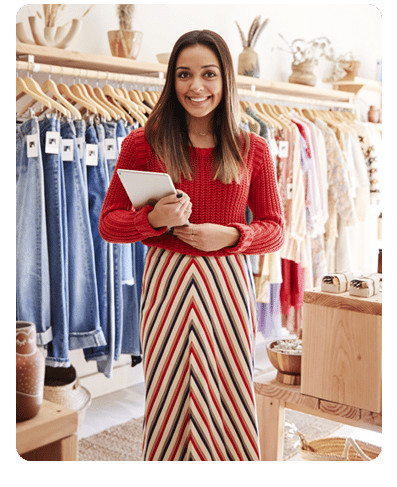 Sophisticated Modeling
Data science teams appreciate our predictive, contextual data. By tapping into both business and consumer data points, custom models are more powerful than ever.

Product Innovation
Product managers are responsible for delivering solutions that are seamless, profitable and competitive. Connection+ unlocks a treasure trove of new opportunities.

Personalization
Marketing leaders know that delivering personalized ads and experiences are key to driving conversions. B2B2C data can make all the difference.

Customer Insights
Companies that leverage customer insights perform 85% better than their peers. Unlock new insights with access to 1500+ business, professional and personal data attributes.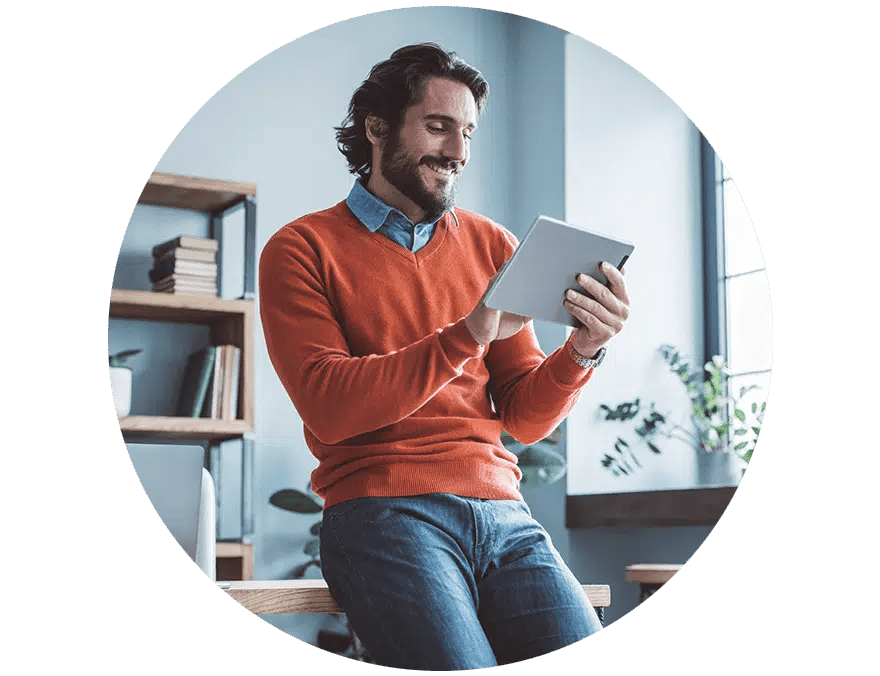 Unlock a Complete View of Your Customers and Prospects — Now.
Powered by AnalyticsIQ's two databases, PeopleCore and BusinessCore, Connection+ delivers an individual level customer picture in full color that goes beyond basic firmographics and demographics.
Real world – Our linkage data reflects the real-world, meaning we can connect people and businesses across a variety of data points.
Robust – Leverage 1500+ predictive, contextual data points that include business, professional and personal attributes.
Real time – Our API capabilities ensure you can identify and understand your audience instantly.
Curious to learn more? Check out our eBook to find out the top four ways that B2B providers are leveraging linkage data to grow their business.
Are you ready to unlock a 360-degree view of your business customers and prospects? Connection+ delivers the B2B2C linkage data you need to move at the speed of small businesses and their leaders. Ready to learn more?