Businesses don't make decisions… people do.
We are on a mission to make business data personal. Because businesses don't make decisions or buy products- people do! We have taken our years of experience building predictive audiences based on cognitive psychology, and have applied them to creating a dataset that helps B2B marketers truly connect with their customers and prospects. By focusing on the person, and learning more about their background, purchasing style and preferences, companies can accelerate their marketing and sales efforts while building long-standing customer relationships. Because we know that effective marketing is never one size fits all.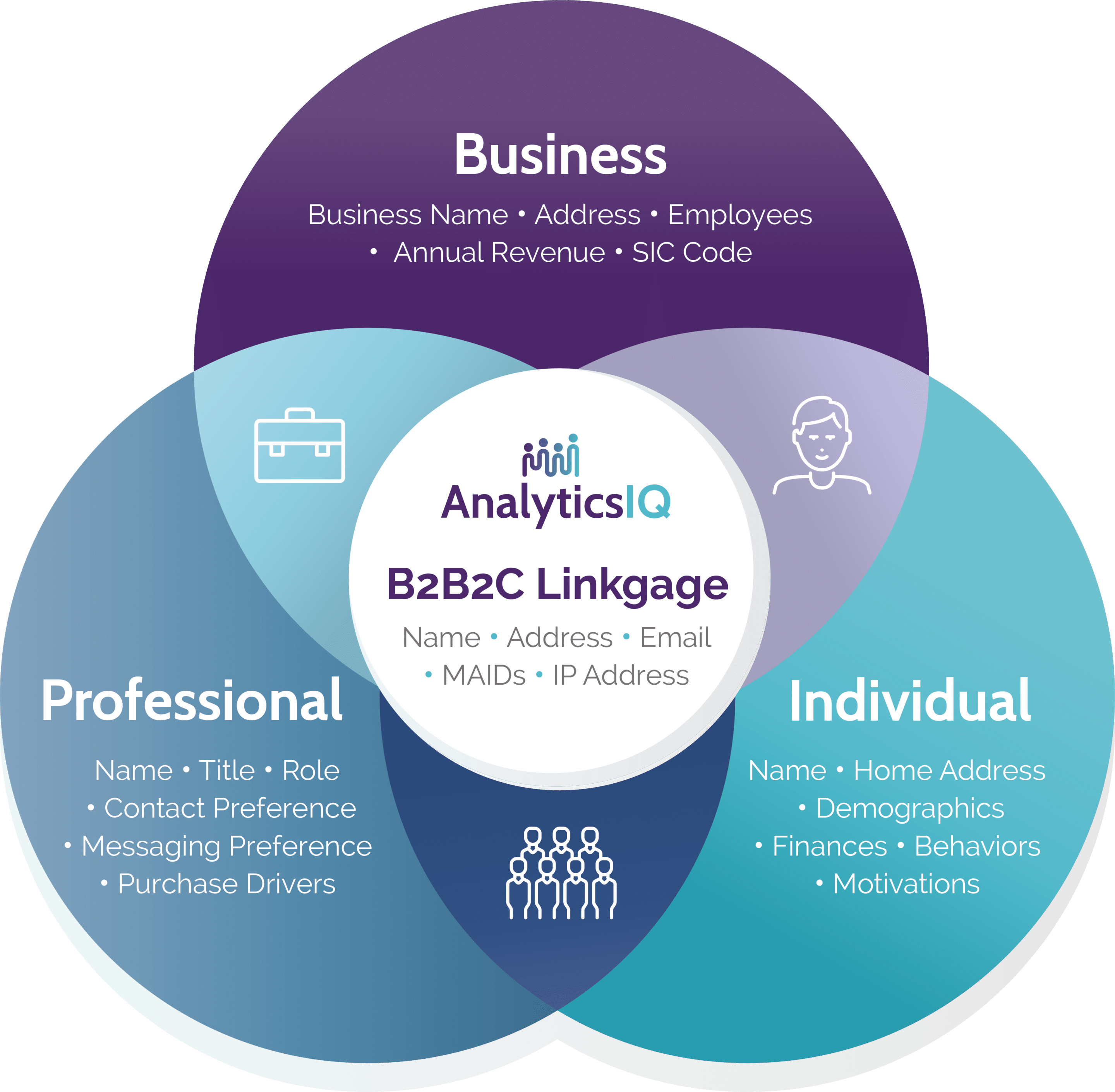 Million People to Business Connections
Think beyond the inbox
Professionals are tapping into more devices and channels for information than ever before. The lines have also blurred between work-life and home-life, making it complex and difficult for marketers to get their information in front of decision makers. In the past emails and cold calls were the primary tactics, but at AnalyticsIQ, we make it easy for marketers to go across additional channels including home-based direct mail, digital and social platforms, and even advanced TV!

You are as unique as your prospects
Every B2B marketing strategy is unique. And we practice what we preach- we cannot assume one bundle of B2B data will fit the need of every marketing organization we encounter. Whether you need a comprehensive B2B dataset with all the essentials, or specific elements to improve your current dataset, or even linkage to connect professionals and consumer profiles, we are here to strategize to find the right mix for your next initiative. Reach out to discuss how we can partner together as we make B2B communication personal. Reach out